Well,
let`s be the first posting in this subforum. Koreans are worth while, if you don`t mind getting a pile of parts spreaded all over the dinner table that is. "Get that scrapheap off of the table, will ya" the lady of the house hollers while i `m busy trying to get the latest leak out of the system so i can take a decent shoot later that evening.
Here`s pic of my first 300. At some day i traded it for a brand new S400 Xtra Fac, side lever and all, tradad that one that same evening for a bolt type and some Euro`s. The following day i bought another 300. I missed the bugger allready!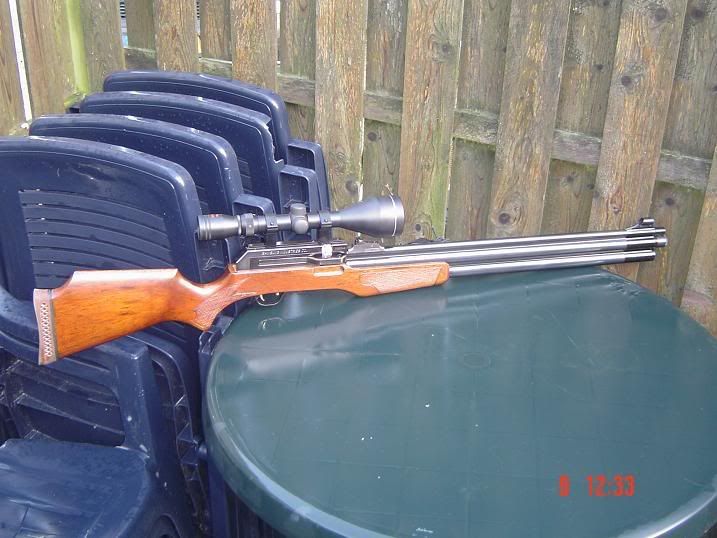 It`s a six shooter like you probably know. The magazinesystem is one of the best i have encountered. It`s pretty hard to place two pellets in the barrel, but when you do the gun doesn`t seem to care, it spits out both pellets like it`s the normal way.
Here`s the one i`ve got now.
Packing a healthy average of 65 FPE with Baracuda Extra `eavies, doing 12 shots on a fill. JSB 16 grainers did an even more healthy 412 m/s (max. speed) and it still did a decent group at 50 metres.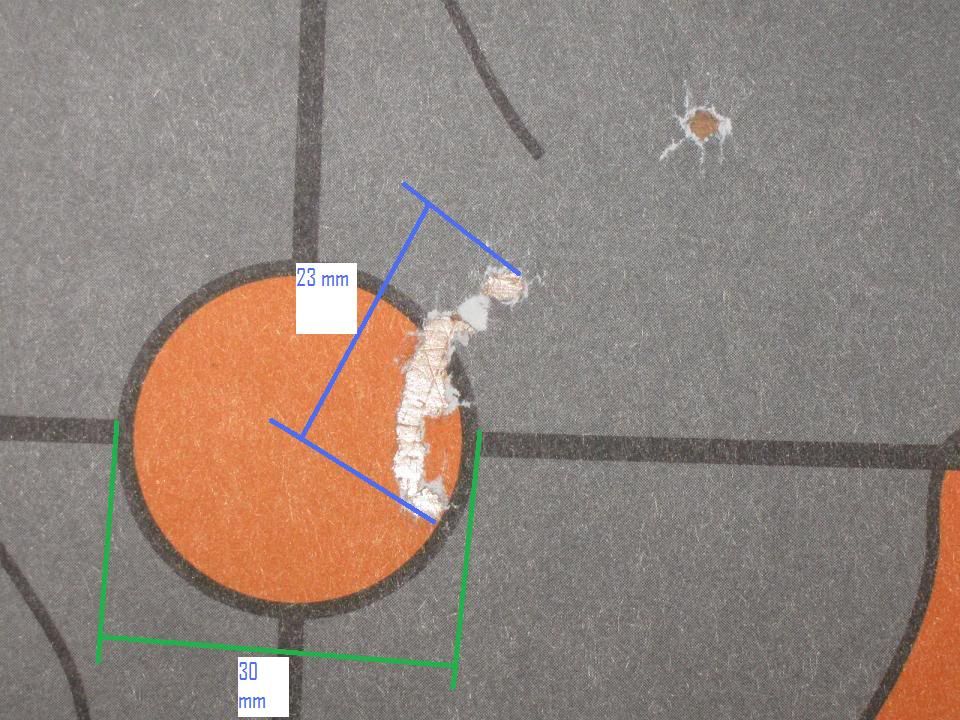 Weighing 3.6 kilo, packing 300 cc of air in the two tubes, a 603 mm barrel -and one of the better barrels available-, adjustable in power, as ugly as it comes.
Nice gun, wouldn`t wanna miss it for the world....
Groetnis, Fokke